Welcome to St. Francis of Assisi Middle School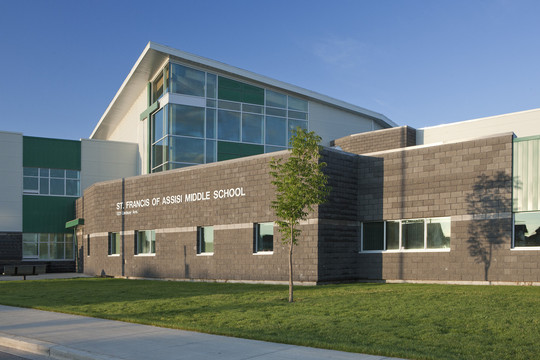 We welcome students of all faiths who desire a Catholic education.
"Start by doing what's necessary; then do what's impossible; and suddenly you are doing the impossible"
St. Francis of Assisi 
Early Dismissal every Monday
Just a reminder that on Mondays students will be dismissed at 2:20 p.m. as our staff will be engaged in Professional Development activities at that time.  
Parent Meeting November 24
Blended Program for Elite Performers and Athletes 
Parent and Student Information Session
Monday, November 24 at 6:30 Montfort Centre
Are you a high level performer or athlete?
Do you have a hard time balancing school work and training?
Does your training schedule mean that you are missing classes?
Do you want  a flexible learning schedule that will work with your training demands and still allow you to keep some balance in your life?
If so, come and learn why a blended program offered by Red Deer Catholic Schools may work for you. This parent and student session will be hosted at Montfort Centre (5210 - 61 Street, Red Deer) on Monday, November 24 at 6:30 p.m.
Presented by:
Kathleen Finnigan, Associate Superintendent of Inclusive Learning
Ryan Sawula, Principal of St. Gabriel Online School,
Dallas Puto, Vice Principal of Ecole Notre Dame High School
Immunizations
Please read the following from Alberta Health
Announcement from Alberta Education
We are excited to share Alberta Education has approved a five classroom permanent addition to St. Francis of Assisi Middle School.  A huge thank you to the Red Deer Catholic Board of Trustees, Cal Dallas - MLA Red Deer South, Mary Anne Jablonski - MLA Red Deer North and Alberta Education for their continued support of our schools.  
Recent School News