School Notice
School Closed
The school is closed for the summer break from Friday, July 1 to Tuesday, August 23, 2016. The school office will open on Wednesday, August 24 at 8:00 a.m.
Please see the School Supply link for 2016/2017 on this page.
School Tours for any new registrations will take place on Monday, August 29 at 2:00 p.m. and Wednesday, August 31 at 9:00 a.m. please meet in the gathering area. These tours are for new families that have registered not returning students.
The school will be closed on Wednesday, August 31 in the afternoon due to our Division Opening Mass.
Students return to school on Thursday, September 1, 2016. Doors will open at 8:00 a.m. Please see our school calendar for school holidays and events posted throughout the year.
Have a safe & relaxing summer break.
St. Francis of Assisi Middle School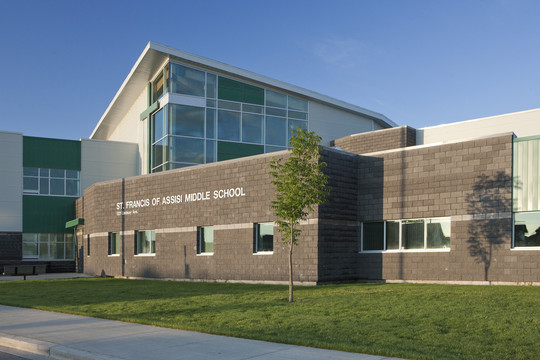 We welcome students of all faiths who desire a Catholic education.  
"Start by doing what's necessary; then do what's possible; and suddenly you are doing the impossible"  St. Francis of Assisi
Division News