St. Francis of Assisi Middle School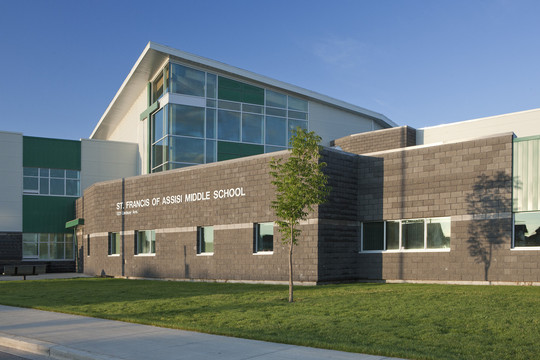 We welcome students of all faiths who desire a Catholic education.  
"Start by doing what's necessary; then do what's possible; and suddenly you are doing the impossible"  St. Francis of Assisi
Early Dismissal every Monday
Just a reminder that on Mondays students will be dismissed at 2:20 p.m. as our staff will be engaged in Professional Development activities at that time.  
Ski Club
Mulan Tickets on Sale
Get your Mulan tickets either at the school office during the hours of 8:00 a.m. to 4:00 p.m. or at the door the evening of the performances this Friday, February 27 or Saturday, February 28 at the Memorial Center.  Doors to the Memorial Center open at 6:45 p.m. and the show starts at 7:15 p.m.  
Recent School News